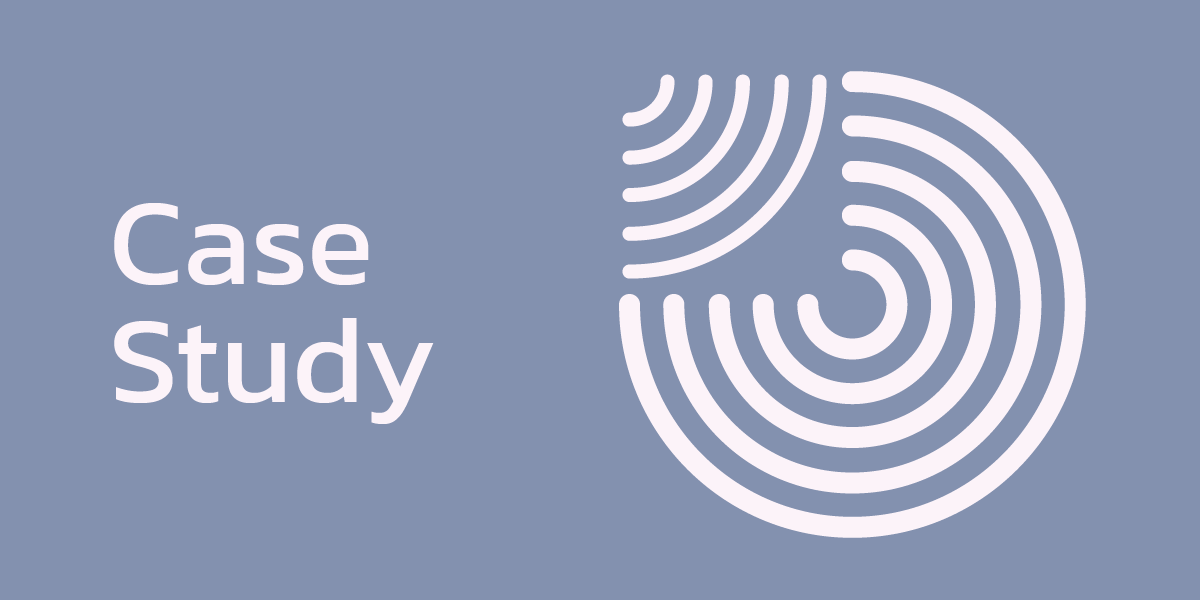 Everton in the Community (EitC) is a leading sports charity, working to drive social change in areas of deprivation and improve the quality of life for the people they work with. The work is varied and covers programmes around youth engagement, health and wellbeing, employment and a family pantry, for example.
EitC primarily uses Local Insight to support and strengthen their funding bids. Previously, finding data to back up their stories was very manual and time-consuming and information from Local Insight has now been used in a number of successful bids, including multi-million-pound funding from the Steve Morgan Foundation.
Here are some of the ways Local Insight is helping EitC to have a greater impact:
A consistent source of data for comparisons over different areas, themes and time-points.
Local Insight brings together more than 1800 local-level indicators in one place. Crucially, you can also create any area that you are interested in and data is automatically aggregated to these areas.
Before using Local Insight, EitC found it tricky to find comparable data for the different areas they were working in. Zac Taylor, Impact Manager at EitC, told us "we could use the council's ward profiles within the Liverpool City Region – but other areas were in a different format. So it was hard to get that comparable information – we were just going through reams and reams of different websites to find the most accurate information. Whereas with Local Insight it's been really useful to be able to consolidate everything in one place at a push of a button."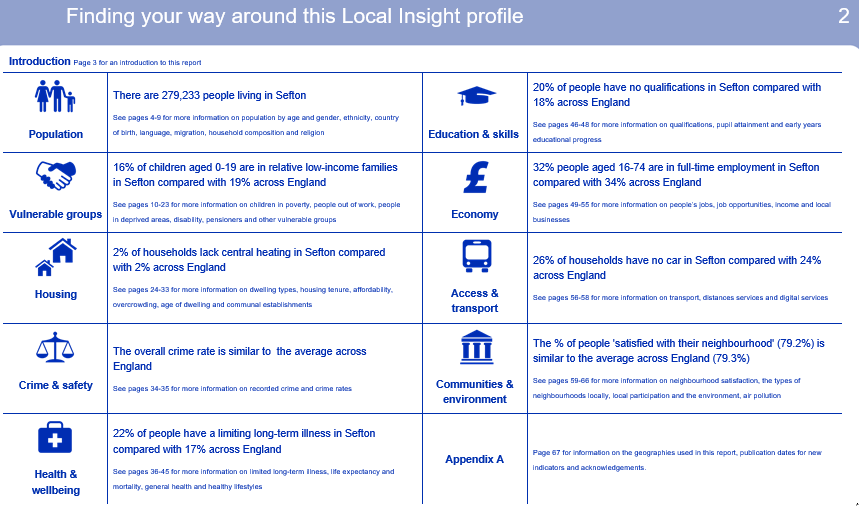 As well as being able to compare how different areas are faring, Local Insight gives the ability to see how key indicators are changing over time in any given area. Zac explains, "for one funding bid, we wanted to demonstrate that anti-social behaviour had reduced in an area over a particular time period." Zac was able to quickly generate a profile report, to show that there has been a greater reduction in anti-social behaviour in the area they have been working in, compared to two other statistically similar areas. Zac says, "even though we can't say that is just down to our work, it is useful information to have at hand for funding bids."
He adds, "It's great at helping us compare performance across different areas. It adds to our work – it just fits in."
Find information about local need quickly and easily
Zac is often asked, at short notice, for place-based information to support Programme Managers and Directors in bid writing. As an example, "yesterday I arrived at work and had a request from one of the directors, who was applying for some education funding. He asked for ward profiles for six places and asked how long it would take. And I said it will be 10 minutes – boom, I can just get it straight away."
From start to finish, it is now really easy for EitC to find the information they need. Zac usually starts with looking at a particular indicator on a map, to see what the general story is across the area and takes screenshots to include as visuals within reports and presentations.
He then moves to the dashboard to start doing some more in-depth analysis and comparisons across areas. He says, "I build custom dashboards for a particular theme – we recently used Local Insight to apply for funding to deliver community fitness activities. We were able to use data from Local Insight to evidence the need for such interventions in the Liverpool 4 area – looking at high rates of obesity, adults who are physically inactive, health deprivation etc."
And then when it comes to citing sources, Local Insight is saving the team time: "We can find all the source information if we need to quote where we got it from, without having to trawl through all these websites and having to keep ongoing notes."
On top of this, it allows the team to be more curious and look into issues and challenges that may have previously been missed. For example, "at the Local Insight user group, there was a session on the Priority Places for Food Index and I found out that the area with the highest score was in Stockbridge village in Knowsley. So I sent that across to my colleague as something to consider for the future."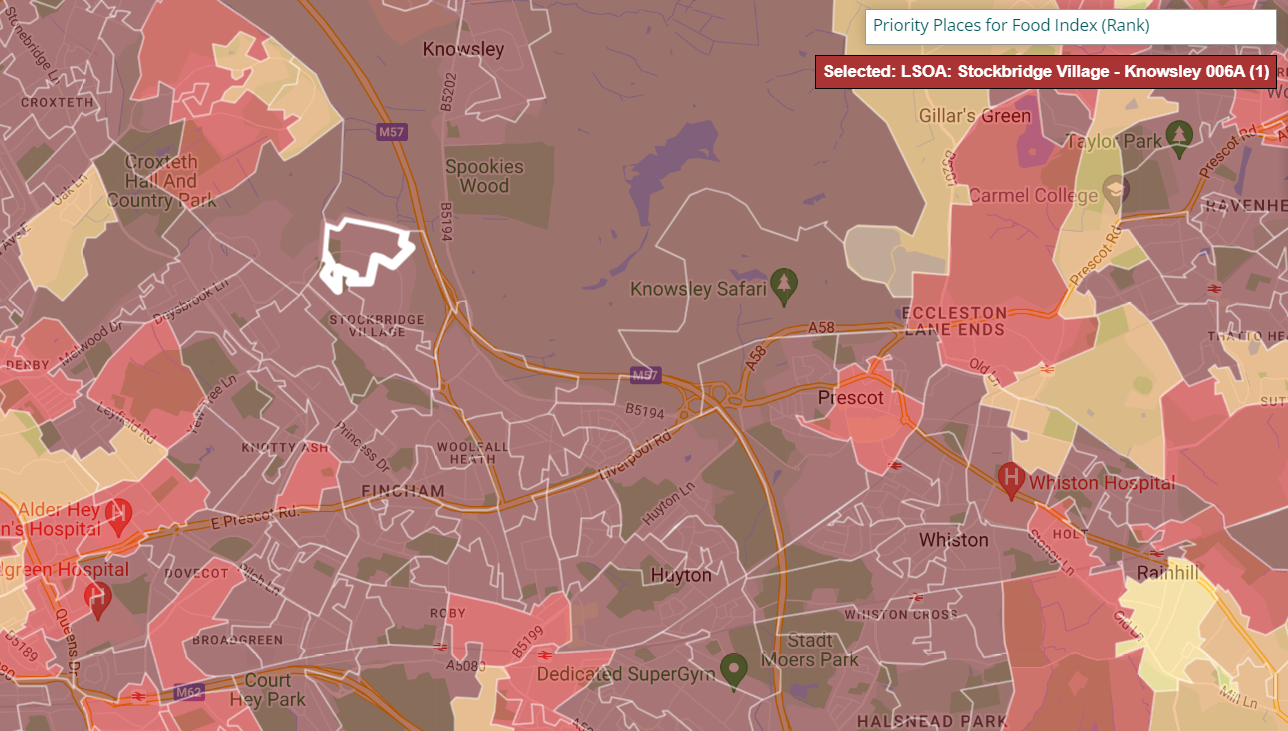 Use in tandem with primary data for a two-pronged approach to funding bids
Now that EitC spends less time collecting and processing secondary data – some of their time has been freed up to try new ways of working and approaches to funding bids. Zac says, "the time saved allows us to get those surveys completed, get those interviews done so that we can see whether the secondary data from Local Insight gives us the same picture as what the people in the community are telling us – which helps us make that two-pronged attack on those funding bids."
He adds, "Being able to show understanding of an area in this way is really impressive to a funder because it means they can be confident that you know what you're talking about, that you know what you're doing."
One example of this is a 'primary insight' project EitC deliver in the 'Blue Mile' area, the one mile radius surrounding Goodison Park. They looked at indicators within Local Insight that scored particularly highly in the 'Blue Mile' as well as speaking directly to their service users to find out what they thought the biggest challenges in the areas were. They then looked at combining the results from the primary research and secondary research from Local Insight to target funding towards the biggest issues. Zac says, "we had some really good findings; Local Insight flagged up that mental health may be a big challenge in that area – and that was backed up by what people in the community told us. . On the back of that, we have since applied for funding for our men's mental health programme."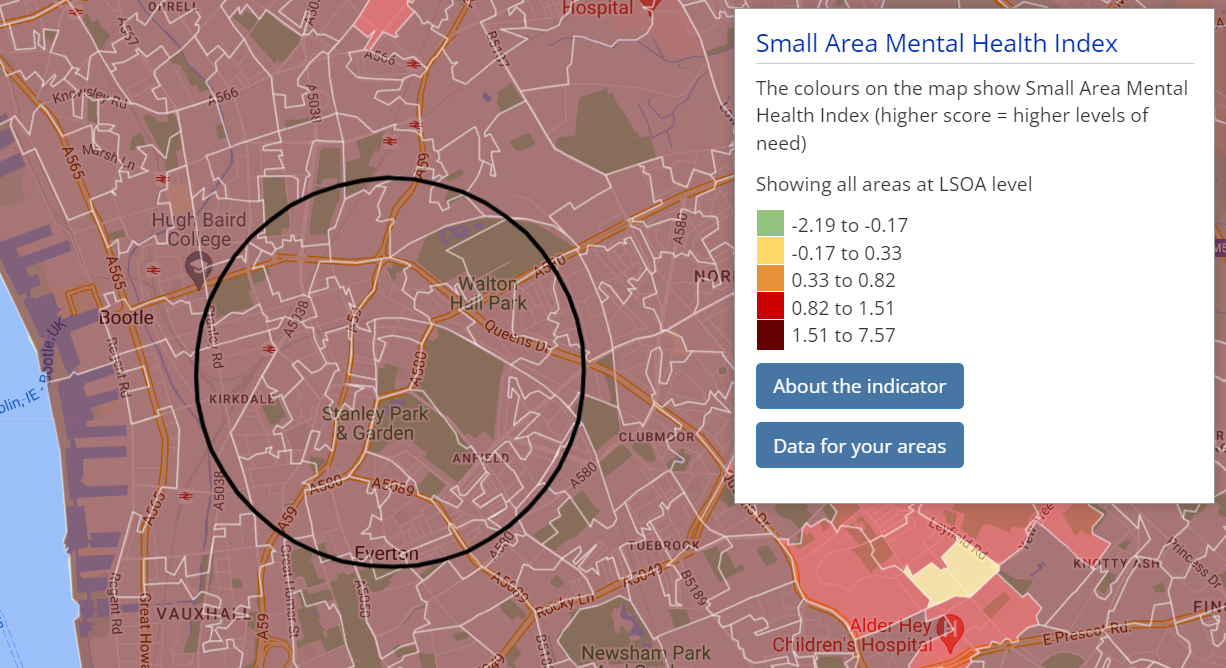 To find out more about how Local Insight can support your organisation, book a demo now.
---
Featured posts