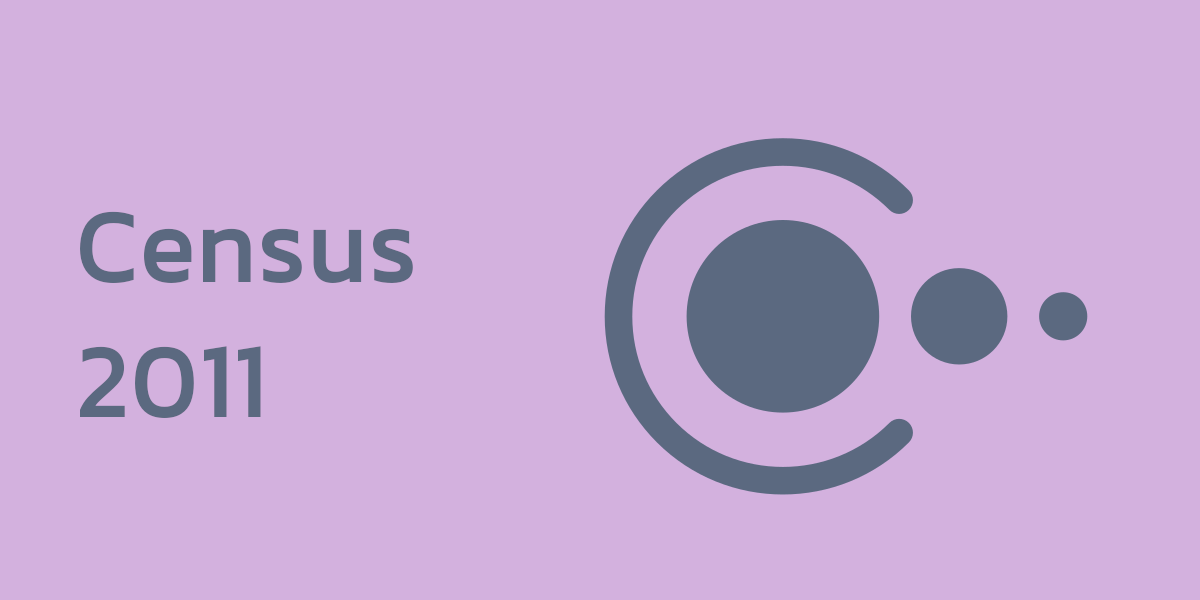 The first set of small area data from the Census 2011 was published today. It provides critical information at neighbourhood level on how the population is changing, where the highest concentrations of people from a particular age group are, and how densely populated different neighbourhoods are. The data acts as denominators in key socio-economic indicators such as unemployment and crime rates.
The following data sets have been included;
The release provides this data based on key population figures for Middle layer Super Output Areas (MSOA), Lower layer Super Output Areas (LSOA) and 2011 wards and Output Areas (OA) across England Wales.
Explore your local area with the interactive map provided by the ONS shown below. Find out how many young people there were 2011 in comparison to 2001. Discover the 'Old age support ratio' of regions within the North of England in comparison to the South.
Key Findings
Baby boom
113 wards in England and Wales contain more than 1 in 10 people aged 0-4, compared to the national average of 6.2%
Wrexham (North Wales) contains two wards with the highest proportion of under-fives with 14% of the population aged 0-4 in Queensay and Port Madoc wards
14 wards where more than 30% of the population are aged under 15
Birmingham contain the wards with the highest proportion of 0-14 year olds, with Washwood Heath and Bordesley Green with 32% of people aged 0-14
Student neighbourhoods
In 40 wards across England and Wales more than half the population are aged between 15 and 24
Each of these wards are located in university towns.
University ward in Lancaster, funnily enough, contains the highest proportion of young adults, with 94% of residents aged 15-24
Retirement communities
3 wards in England and Wales have over  half their population aged 65+, compared to the national average of 16%
These include; South Downham in Downham Market (kings Lynn and West Norfolk with 59%), Highcliffe (Christchurch with 58%), and Homelands in Frinton -on-Sea (Tendering with 51%)
A further 28 wards have more than 40% of the population aged 65+
 High density living
There are 8 wards across England and Wales, where there are more than 200 people per square hectare
The highest density neighbourhoods are concentrated in central London with a 19 of the 20 most densely populated wards.
Brunswick and Adelaide ward in Brighton and Hove is the only ward outside of London to be ranked among the 50 most densely populated in England and Wales (just our luck)
41 wards across England and Wales have a population density of less than 0.1 persons per hectare
And if you are of the solitary type consider relocating to the most sparsely populated ward in England and Wales; Bellingham in Northumberland. This area covers 86,000 hectares of rural Northumberland with a population density of 0.05 persons per hectare
Household arrangements
East Ham North in Newham has the largest average household size, with an average of 3.8 persons per household
Areas with large South Asian communities tend to have higher average household sizes
Of the 25 wards with the largest average household size, 5 are located in Newham, 4 in Birmingham, 3 each in Bradford, Luton and Ealing, 2 in Brent and Blackburn and Darwen and one each in Harrow, Leicester and Slough
Each of the five wards with the smallest average household size are located in the city of London (despite having the highest population density)
All the latest Census data will be updated on Data Packs, Numberhood and Community Insight projects.
For more information on the census release dates and recent data, visit ONS site here.
---
Featured posts