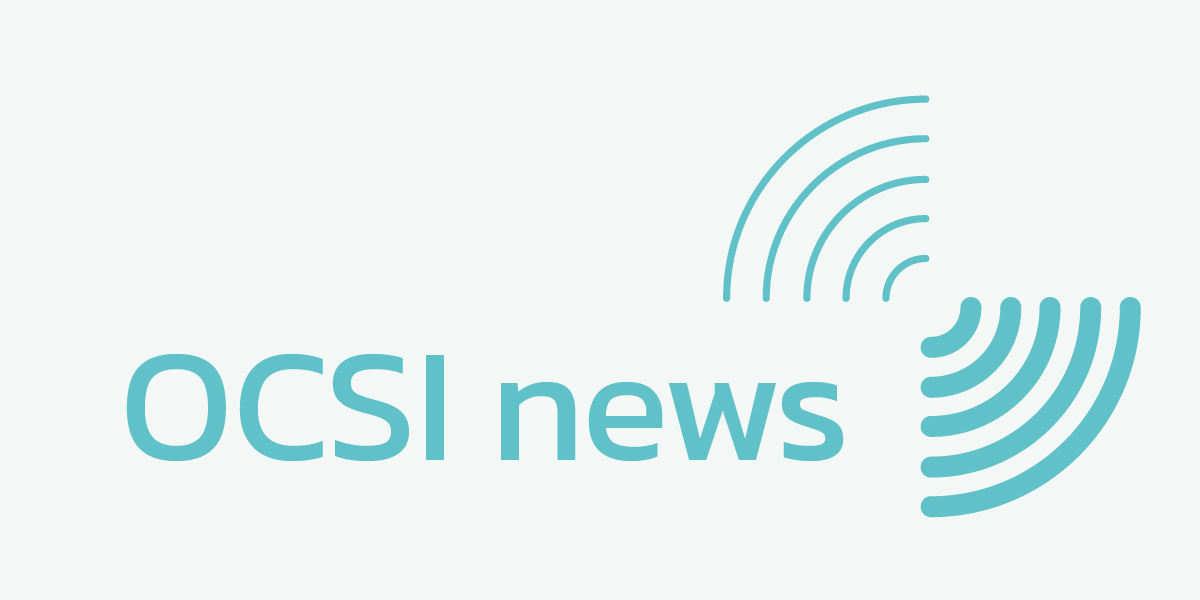 We are pleased to announce the appointment of Graham Lally as Interim Chief Executive, effective immediately.
Previously OCSI's Head of Technical Development, Graham has a wealth of experience in design and development.  Over the past 8 years, he has worked as technical lead at OCSI, ensuring that product delivery meets the needs of clients, users and partners. Graham replaces co-founder Tom Smith, who will be taking up a new post as Managing Director of the Office for National Statistics' new Data Science Campus at the end of January 2017.
Commenting on his appointment, Graham said, "I am delighted to be taking up the reins at such an exciting time for OCSI, and would like to thank Tom for developing OCSI into the successful and forward-thinking organisation that it is today. I am very much looking forward to continuing to strengthen our team, and bring our wide range of skills and experience to support organisations working for social good."
Chairman of the OCSI board, Prof. Michael Noble CBE, added "I'm delighted that the OCSI Board and management team have confirmed Graham Lally as the Interim Chief Executive. As an established member of OCSI's management team, Graham is well placed to take OCSI forward while continuing to ensure delivery of our core work and products."
Commenting on his departure,  Tom Smith said  "Founding and leading OCSI for the past decade has been an absolute highlight of my professional life. The combination of working with brilliant staff on exciting and innovative projects has been immensely stimulating. And I've massively enjoyed the opportunity to build an organisation from the ground-up to have growing impact at local, national and international level."
You can read more details on a few of OCSI's current projects below, or take a look at our blog and our project pages to find out more.
Local Insight
Local Insight helps local government and community organisations across the UK to use robust data to better target and assess the impact of local services and investment. Based on the successful Community Insight platform developed by OCSI and HACT in partnership, the web tool provides instant access to the data needed to build the evidence base and provide rigorous analysis of local areas.
HS2
The development of HS2 provides a huge opportunity in areas such as Birmingham and Solihull to improve local infrastructure and access to jobs and opportunities, and help improve deprived areas. OCSI are working in partnership with local councils and housing agencies, providing robust data and analysis to target development to the areas with the potential for greatest impact.
Transport and stations policy in Greater Manchester
Devolution of transport policy in Greater Manchester is a game-changer for how stations and other resources can be used as hubs for local services. OCSI have been working with Transport for Greater Manchester to better understand where stations can contribute to local inclusion and economic growth, with the aim to maximise the social and economic impact of station investment and development.
Community Insight Australia
OCSI are exporting their successful Community Insight tool to Australia. Community Insight Australia focuses on supporting any sector that is delivering key services to communities. The Beta version of the tool has been launched with further developments underway.
---
Featured posts