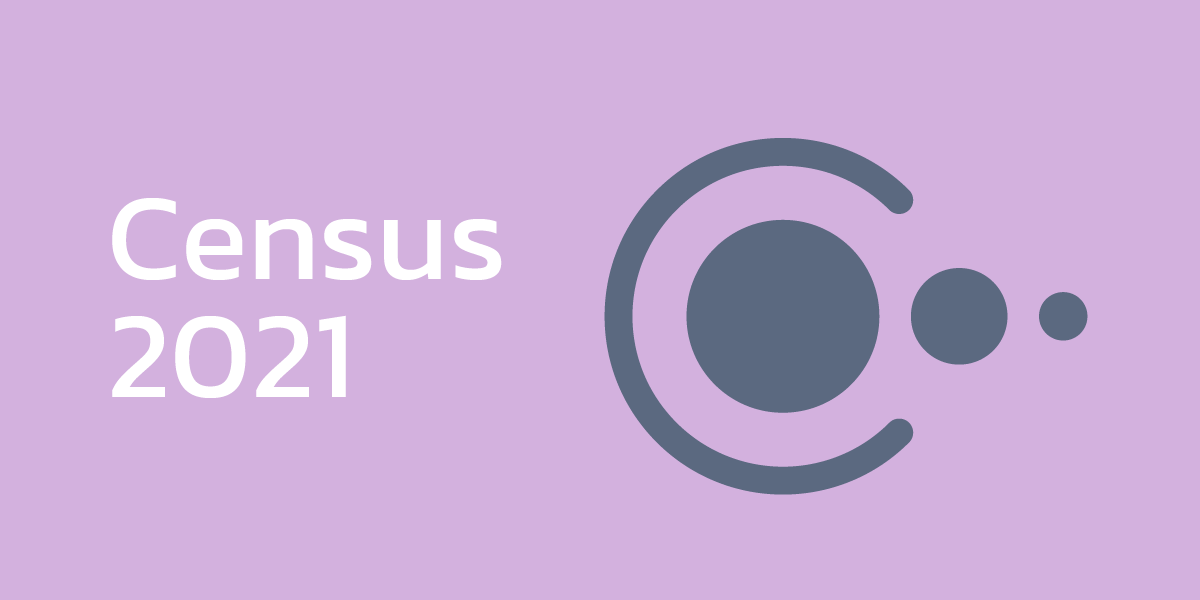 The ONS have announced that the first results from Census 2021 in England and Wales will be released on 28th June at 11am.
What datasets will be released?
The first results will include five datasets containing population and household estimates for England and Wales, rounded to the nearest 100, at local authority level. These are:
Usual resident population by sex

Usual resident population by 5-year age group

Usual resident population by sex and 5-year age group

Usual resident population density

Number of households
These will be accompanied by two statistical bulletins (one focusing on England and Wales, and the other on Wales only).
When will this data be available in Local Insight?
We have recently developed functionality to allow local authority data to be displayed in Local Insight in anticipation of this release.
We will aim to have the data in the system within three working days of release.
When will small area data be available?
The proposed release plans from ONS indicate that topic summaries and area profiles should be released from autumn to winter 2022.
Topic summary datasets will be available down to Output Area (OA) level. ONS plan to release these in a staggered approach, every two to three weeks, in the following order:
Demography and migration

Ethnic group, national identity, language and religion

Health, disability and unpaid care

Housing

Labour market and travel to work

Sexual orientation and gender identity

Education

UK armed forces veterans
Area profiles allow users to view statistics from across different topics for a particular area. These also allow users to compare local statistics for an area against national statistics. Area profiles will be created using data from the topic summaries, initially starting with wards and local authorities. 
However, through Local Insight – you will be able to explore Census 2021 data for any area you are interested in straight away through maps, dashboard and reports. Our sophisticated aggregation systems mean you will not be restricted to just OAs, wards and local authorities. 
Get in touch for a demo of Local Insight to ensure you and your team are ready for this important data release.
---
Featured posts