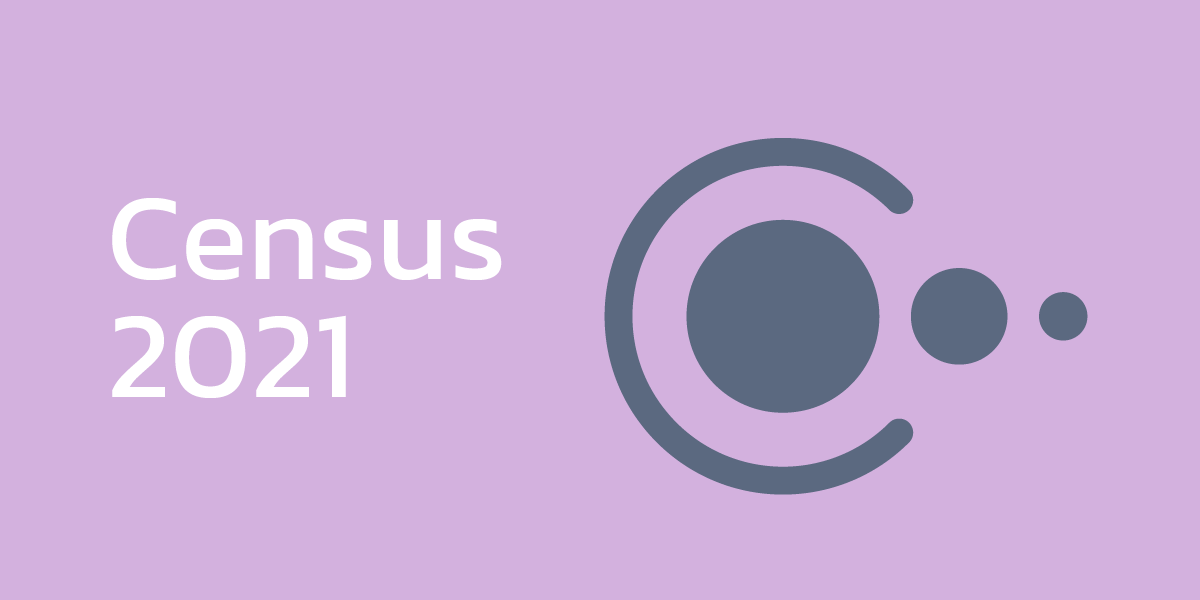 ONS have confirmed that the first small-area census outputs will be published on 2nd November at 9:30am.
Sign up to our Census 2021 mailing list to receive all updates, analysis and resources over the coming months.
What data will be released?
The first topic for release will be 'Demography and Migration'.
A number of indicators will be published as part of 10 datasets on:
Usual residents

Legal partnership status

Country of birth (detailed and aggregate)

Passports held (detailed and aggregate)

Length of residence

Age of arrival in the UK

Migrants (from within and outside the UK)

Household composition

Households by deprivation dimensions

Living arrangements
In June, ONS published Local Authority level population figures. This release will also include small-area data and revised, non-rounded figures for Local Authority level data for:
Usual resident population by sex

Usual resident population by single year age group (previously released as 5 year age groups in June)

Usual resident population density

Number of households.
Based on the draft specification for Census 2021, we don't think that small-area data for usual resident population by sex and single year age group combined will be published as part of this release. Multivariate data is due to be published early next year.
Which indicators are new for Census 2021?
Some indicators relate to new questions on the census form. In some cases, this means a slightly rephrased question to previous iterations. However, in all cases, it means there is not any directly comparable data for previous timepoints.
New indicators are likely to include:
Indicators on legal partnership status

Indicators on passports held for some aggregate regions

People that are not usual residents

Indicators on migrants

Indicators on multiple-family households.
When will this data be available in Local Insight?
We have been busy preparing for the small-area data release, including ensuring that the underlying geographies in Local Insight allow for new 2021 statistical geographies.
We aim to have the data in the system within three working days of release – and we are hopeful it will be sooner (the June release for local authority level data was available for use on the same day of publication). 
Accessing the data through Local Insight
You can explore Census 2021 data for any area you are interested in straight away through maps, dashboards and reports in Local Insight.
Our sophisticated aggregation systems mean that you will not be restricted to Output Areas, wards and local authorities.
Get in touch for a demo of Local Insight to ensure you and your team are ready for this important data release.
---
Featured posts